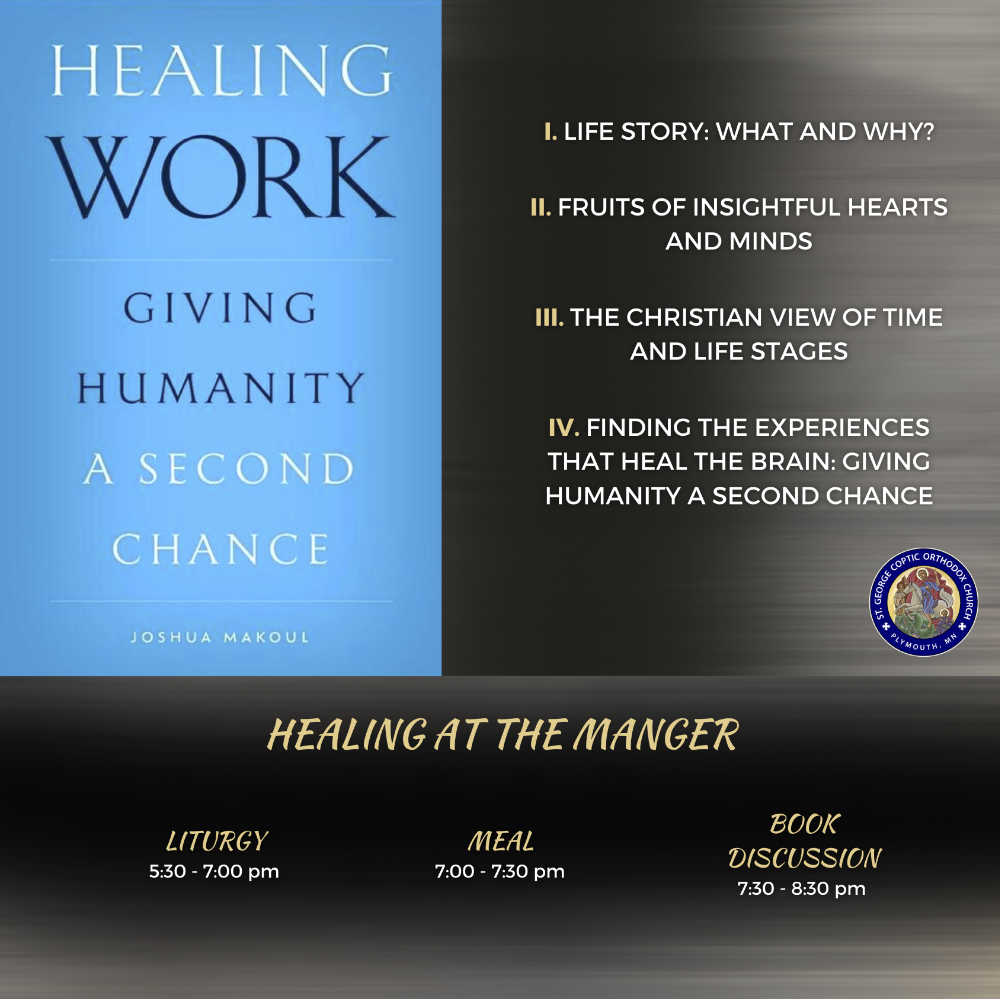 We are excited to announce our new program, Healing at the Manger, which will take place on the next four Wednesdays from 5:30-8:30pm.
Each evening will begin with Liturgy from 5:30-7pm, followed by a nourishing meal from 7-7:30pm. After the meal, we will dive into a book discussion of Healing Work: Giving Humanity a Second Chance from 7:30-8:30pm.
This book offers practical strategies and insights for navigating the journey of healing from emotional pain. With the techniques in this book, we can acquire the skills to let go of the pain and fear that hold us captive. The book is available for purchase on Amazon as a paperback copy or Kindle Version. We hope you can join us!